In August of 2014, the US National Rubik's Cube Championships were held at the Liberty Science Center in Jersey City, New Jersey.
This first
photo
is descriptive for several reasons. While it has a primary element and a secondary element, the secondary element is blurred nearly to the point of incomprehensibility, and the primary element is insufficient to explain what's going on to all but a few viewers. Additionally, the photographer forgets both to keep his light source behind him, as well as the rule of thirds, as the primary element is directly centered in the photo. While it is intended solely as the thumbnail for a video, it nevertheless remains a descriptive photo rather than an explanatory one.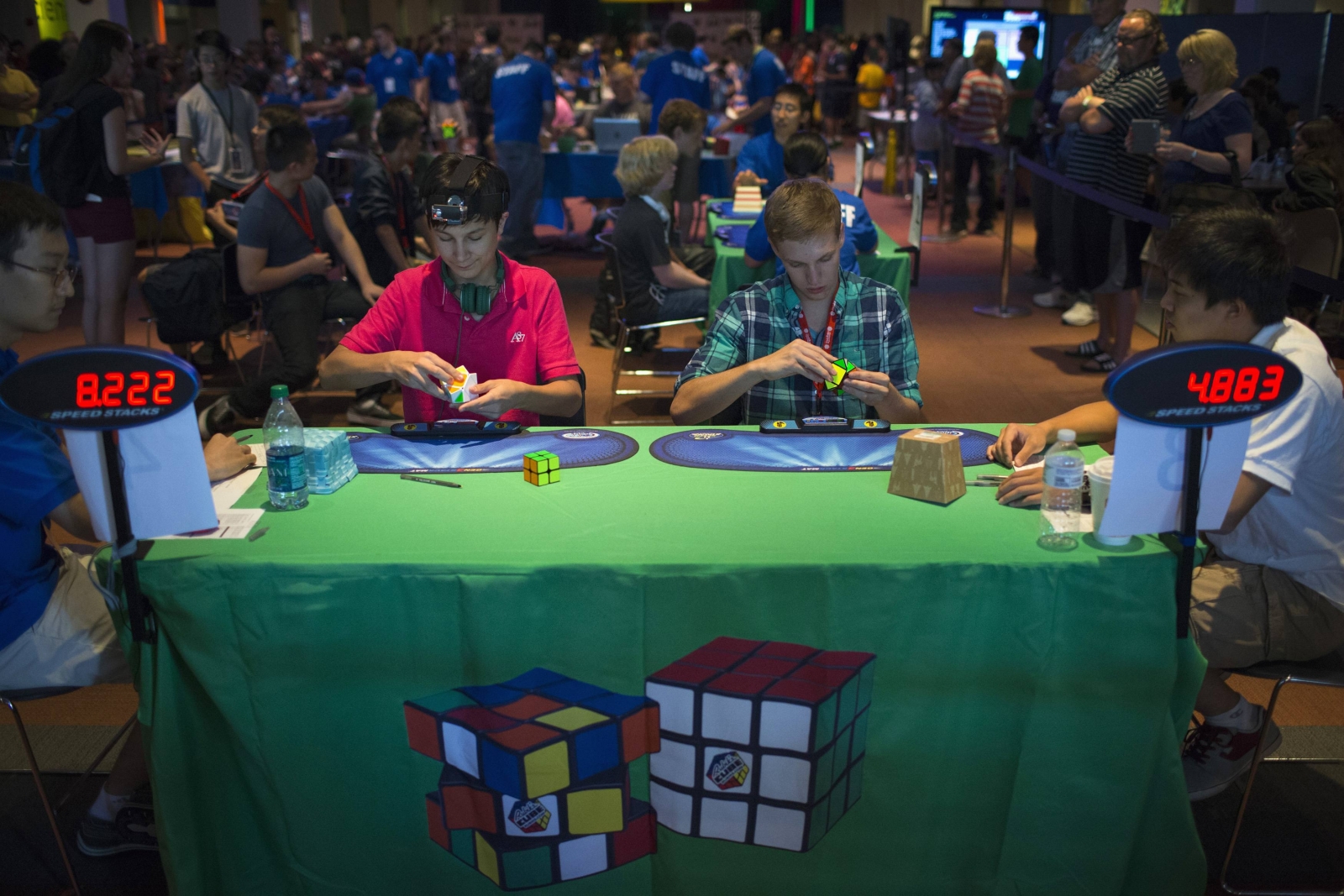 The second
photo
, on the other hand, is explanatory. It has not only a primary and secondary element, but a tertiary element as well. While it may not be clear what puzzles are being solved, it is clear that the two competitors are solving the puzzles as quickly as they can, given that they are being timed. As a secondary element, other competitors are visible behind them, sitting at stations while two parents look on. Third, all the way at the back, one can see the huge crowd of people gathered for this event, and the blue shirted staff members attempting to keep them under control. The lighting is about as good as could be found in that part of the venue, and the rule of thirds is used well. The only thing I would question is the choice of angle, which makes it harder to see the crowd at the back, and makes the table somewhat more prominent than it should be.